Tutoring
September 28, 2022
Live (Online Classes)
Utilizing our project-based learning curriculum and competency-based assessments, a personalized learning experience is delivered online by highly trained certified teachers to small cohorts of 10-15 students.
Student-Centered Education
At Centric Learning, we believe every student deserves a high quality education. Learning should be personalized and differentiated for students. It should encourage self-esteem, independence, and develop 21st-Century skills.
Understanding PBL
When students engage in project-based learning, they are able to  work on a project over an extended period of time – from a week up to a semester – engaging them to solve real-world problems and answer complex questions. They demonstrate their knowledge and skills by developing a public product or presentation for a real audience. As a result, students develop deep content knowledge, creativity, critical thinking, problem-solving, and communication skills in the context of completing a meaningful project.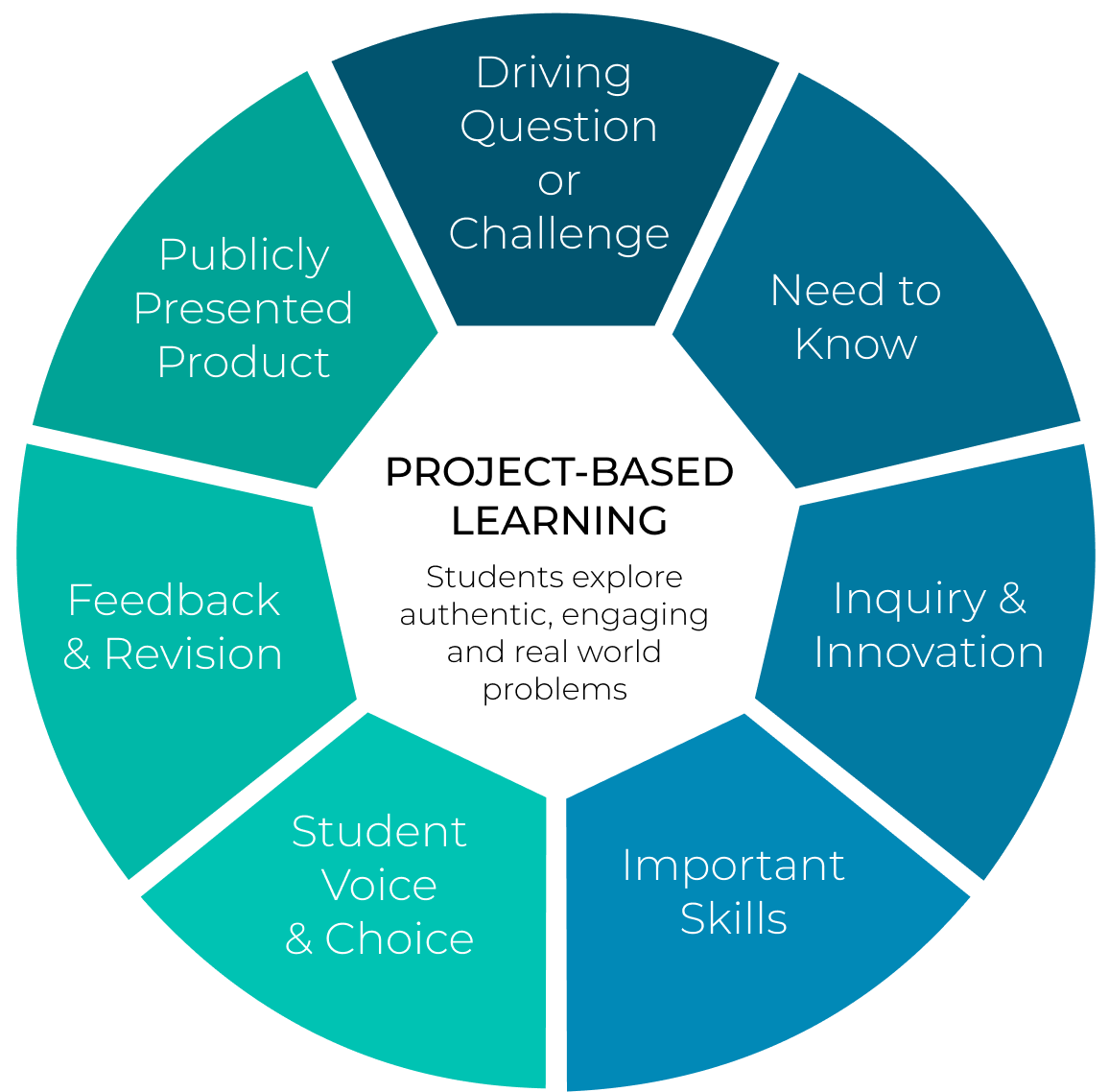 What Makes Our Project-Based Learning Different?
Centric platform is unlike any learning system in the world, integrating curriculum with assessment, communication tools, and learning resources. With competency-based learning, students progress by mastering learning standards in their courses.
Centric Learning delivers an engaging, intuitive, and robust learning and teaching experience through easily accessible projects and tools on an easy to navigate interface. Students and teachers don't waste precious time learning how to navigate technology, instead they spend their time doing learning and teaching at the speed of life.
Empowering Students

  Heightened Student Engagement

  Accelerate Academic Achievement

  Propel Critical Thinking

  Enhance Problem Solving

   Encourage Creativity

  Develop Technology Skills

 Learn to Collaborate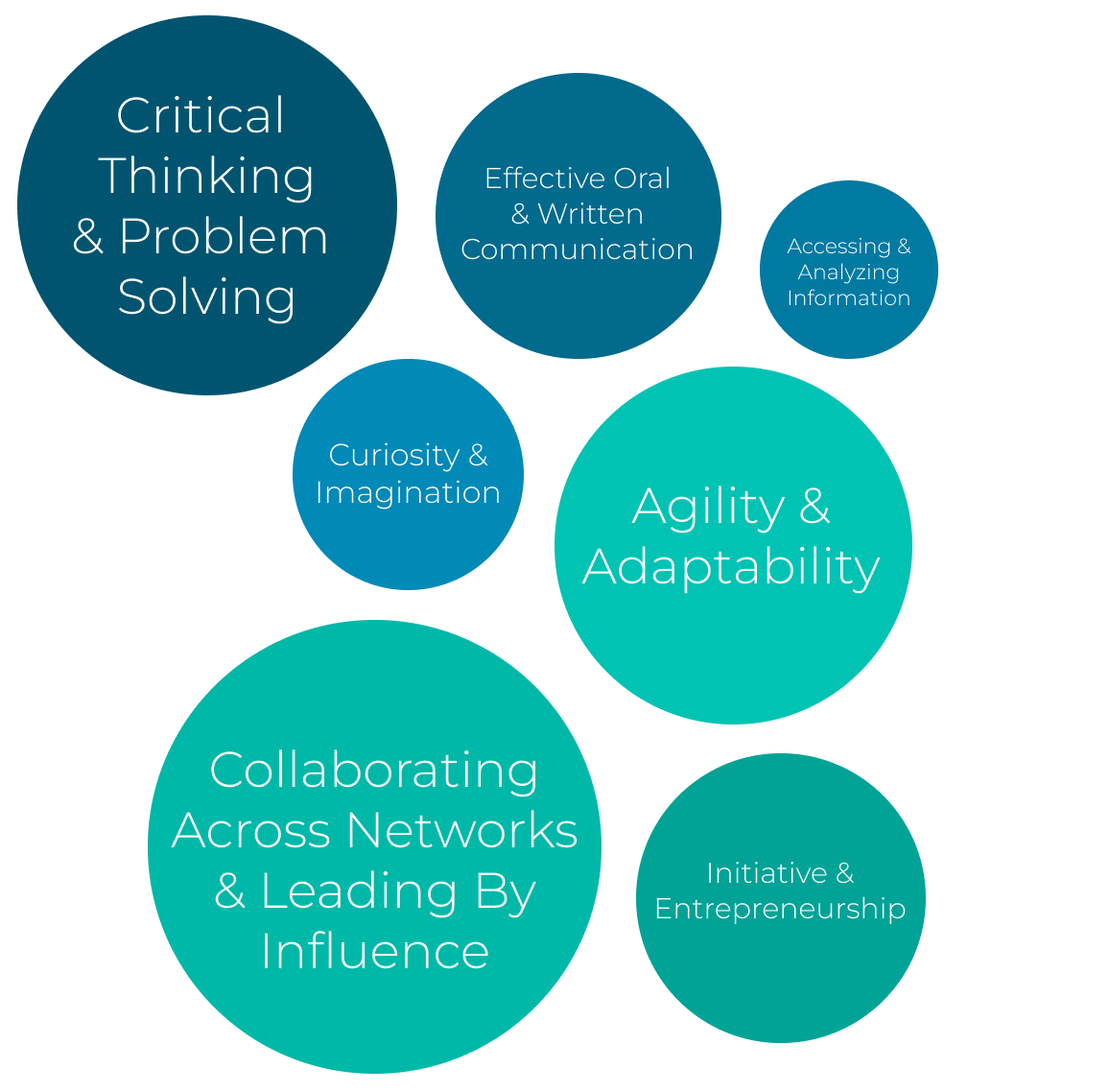 Learning for the Future
The best education engages and encourages students, fostering their interests, and developing their skills. Centric Learning's cross-curricular project-based learning does just that by instilling each student with academic self-esteem, independence, accountability, and 21st-Century skills.
Through PBL, students develop skills gained by leading their own learning experience, actively inquiring in the classroom, analyzing and researching, collaborating with peers, reflecting on content, and solving challenging problems. This prepares students for lifelong academic, personal, and career success.
Our Learning Platform
Our dynamic online learning platform engages students in a project-based learning curriculum aligned with competency-based assessment, communication tools, customizable progress reports, and learning resources. Our easy to navigate and elegantly designed dashboard includes everything students, teachers, and administrators need to guarantee success for students including customizable progress reports.
▶ Flexible, Customizable, Easy Use, Cost Efficient
▶  Engaging, Intuitive, Robust Experience for Teachers & Students
▶  Easy Access to Live Sessions & Schedules
▶  Student Friendly Rubrics
▶  Student Voice & Choice
▶  Teachers can Modify & Add to Curriculum
▶  Evidence Based Success (Cognia Award Recipient)
Where Learning Becomes Reality
Centric platform has a library of 1000+ projects and 50+ courses that engage learners in real-world learning aligned to state and national standards. Each course has a variety of projects based on the interests of learners, giving them choices on how to complete the course.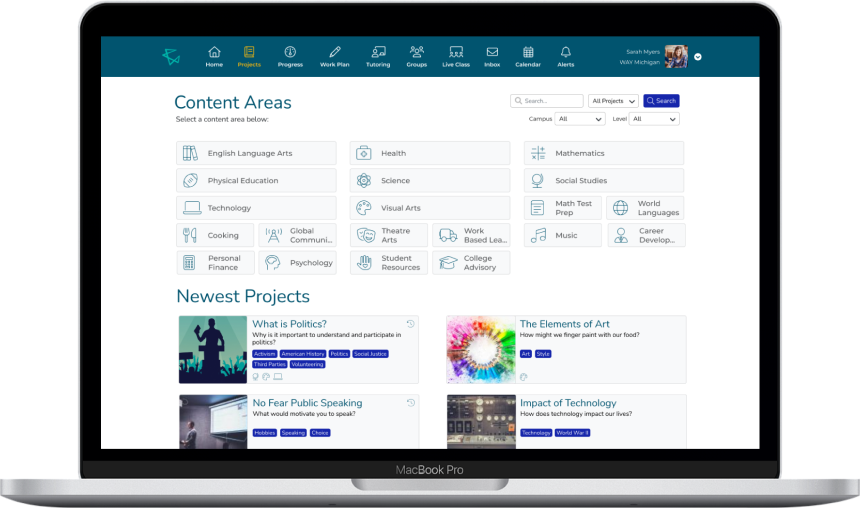 A Meaningful Grading Method
---
At Centric Learning, learners make progress by mastering learning outcomes. Our platform helps teachers give quality feedback and meaningful grades by breaking down each national standard with rubrics.

Explore Centric Platform Features
Discover all of the features students and teachers have access to on our platform to facilitate learning, give feedback, and communicate effectively in real-time.
Try out our demo for free
Take advantage of our software demo today and explore the capabilities of our dynamic platform. You can witness firsthand how Centric Learning can enrich and enhance student learning, unlocking every individual's potential for greatness.