Features
---
Centric Learning System is more than project-based curriculum. It is a learning management system (LMS) where teachers can grade work, communicate, and analyze data.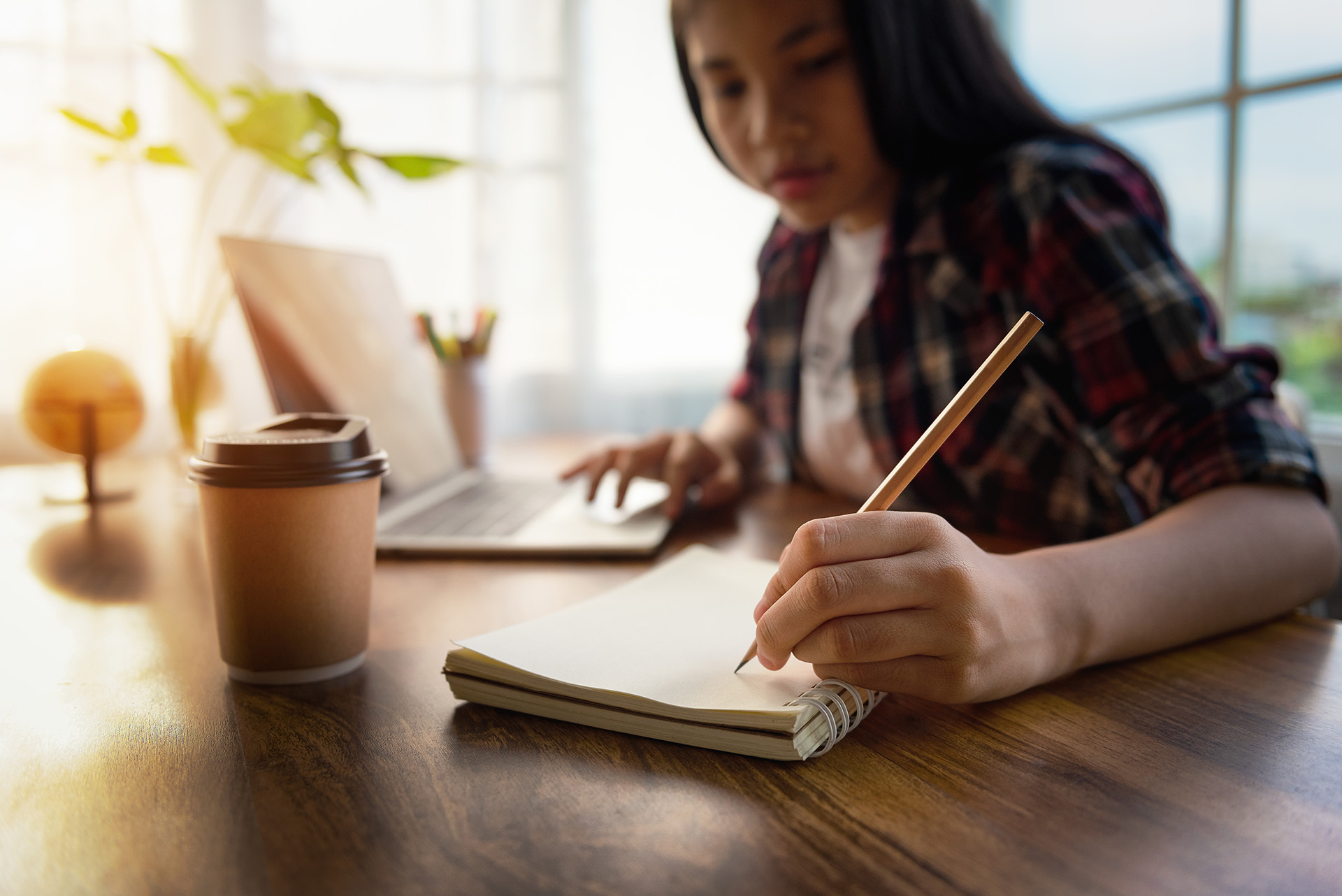 Standards-Based
Grading
---
Centric Learning System integrates our project-based curriculum with a standards-based grading approach. We make it easy for teachers to track course progress as their learners master state and national standards. Each standard features an easy to read rubric that helps teachers and learners focus on what's important.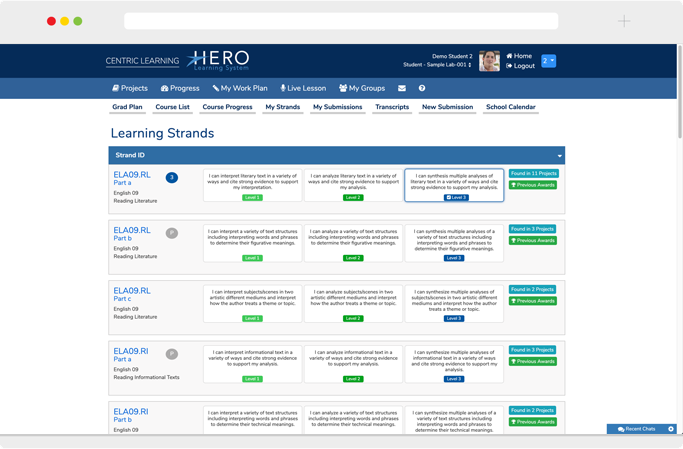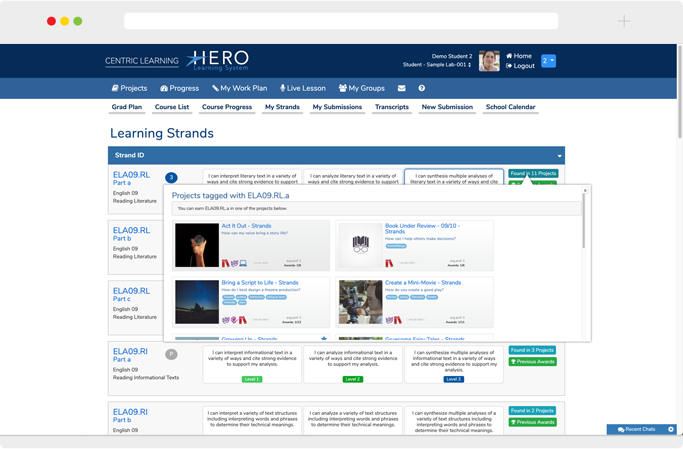 Previous Feedback Per Standard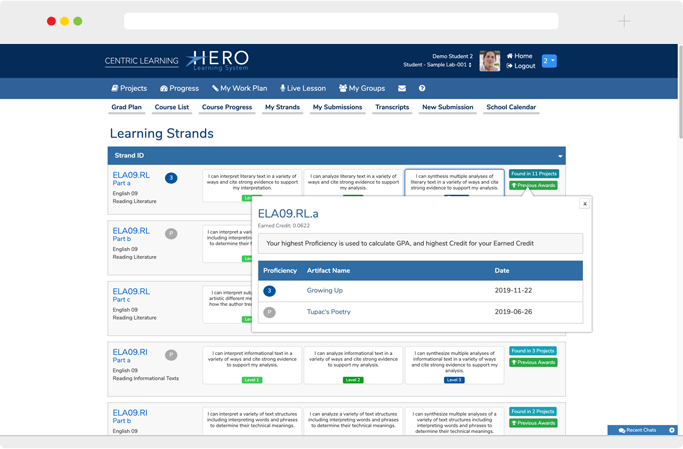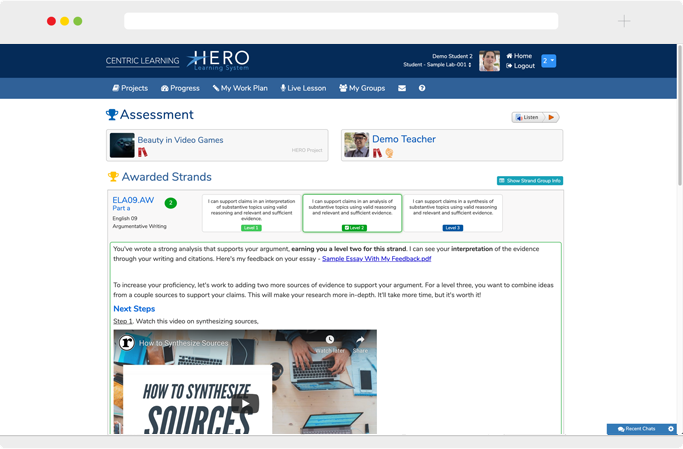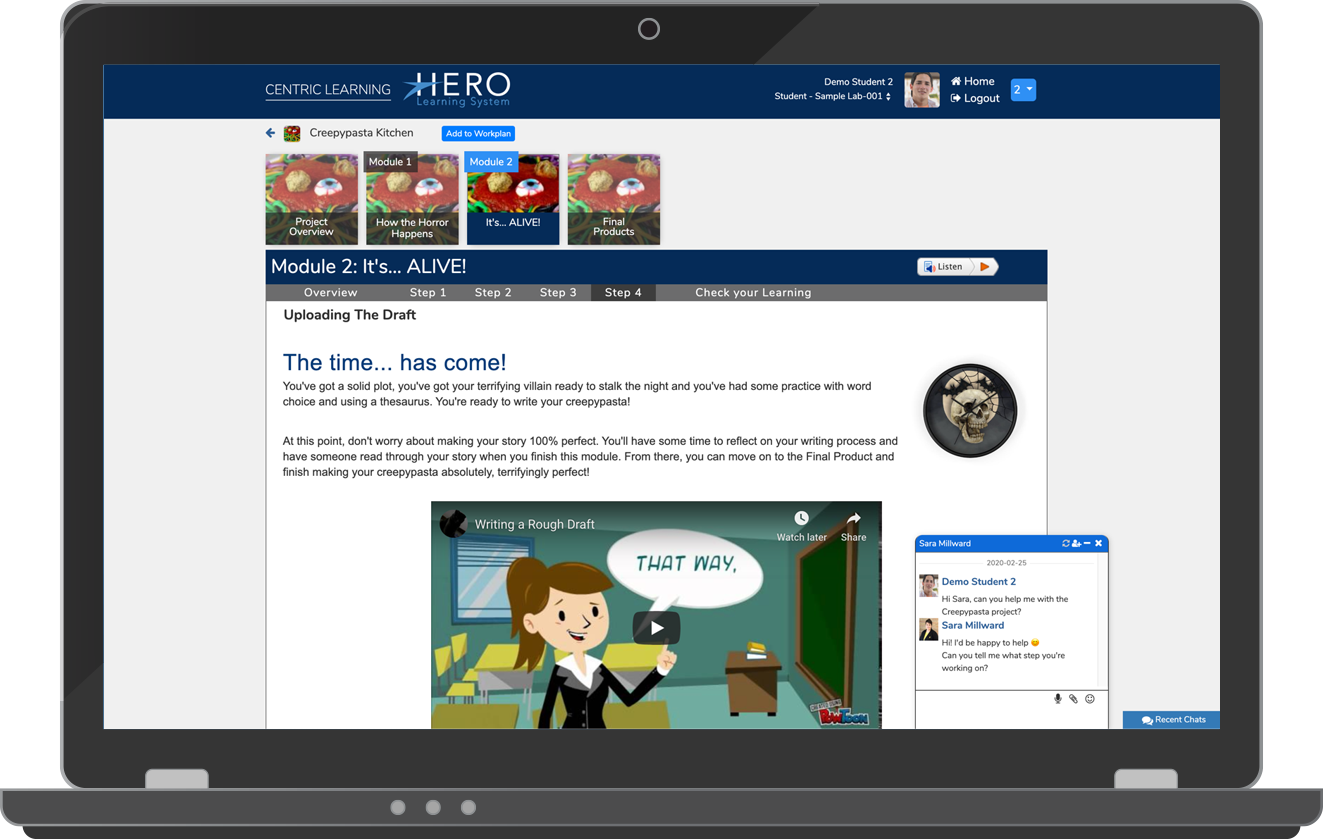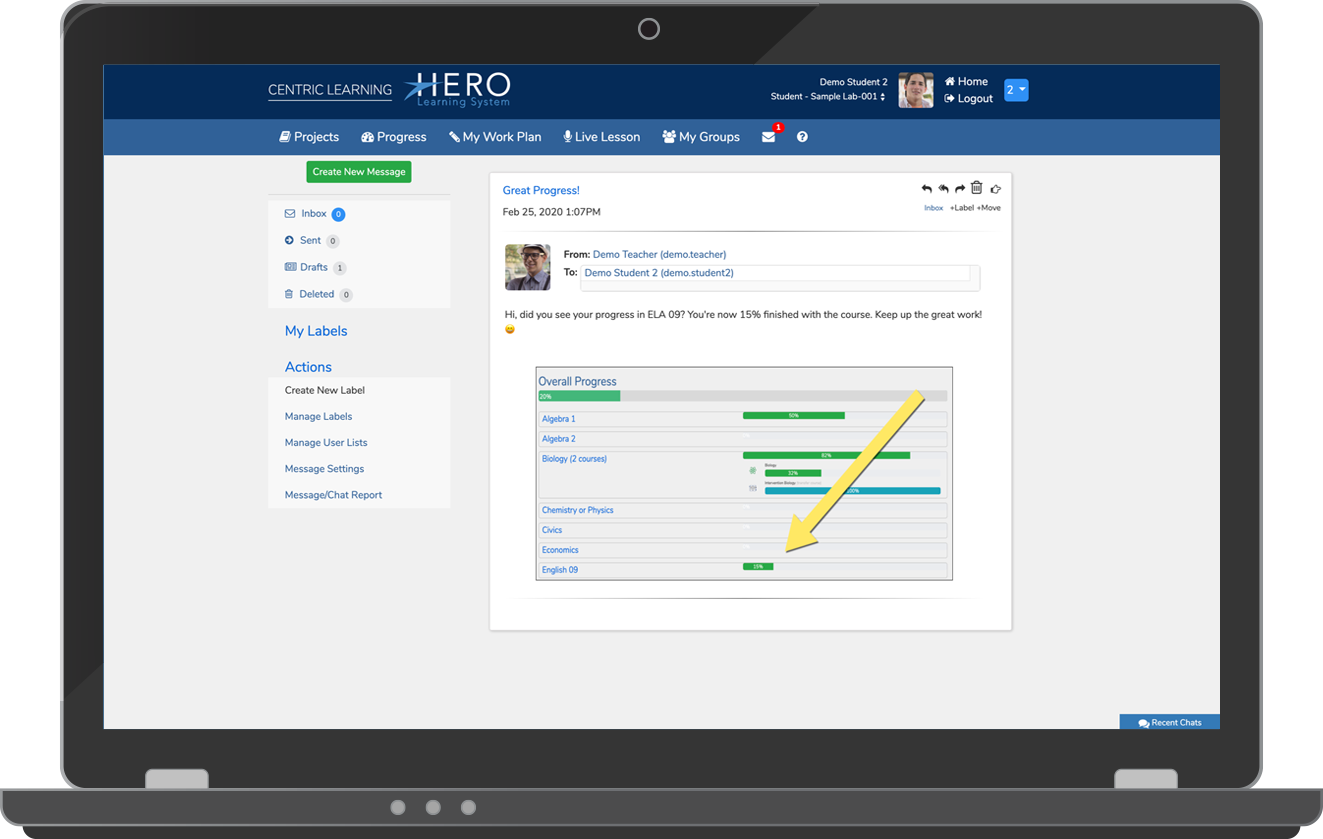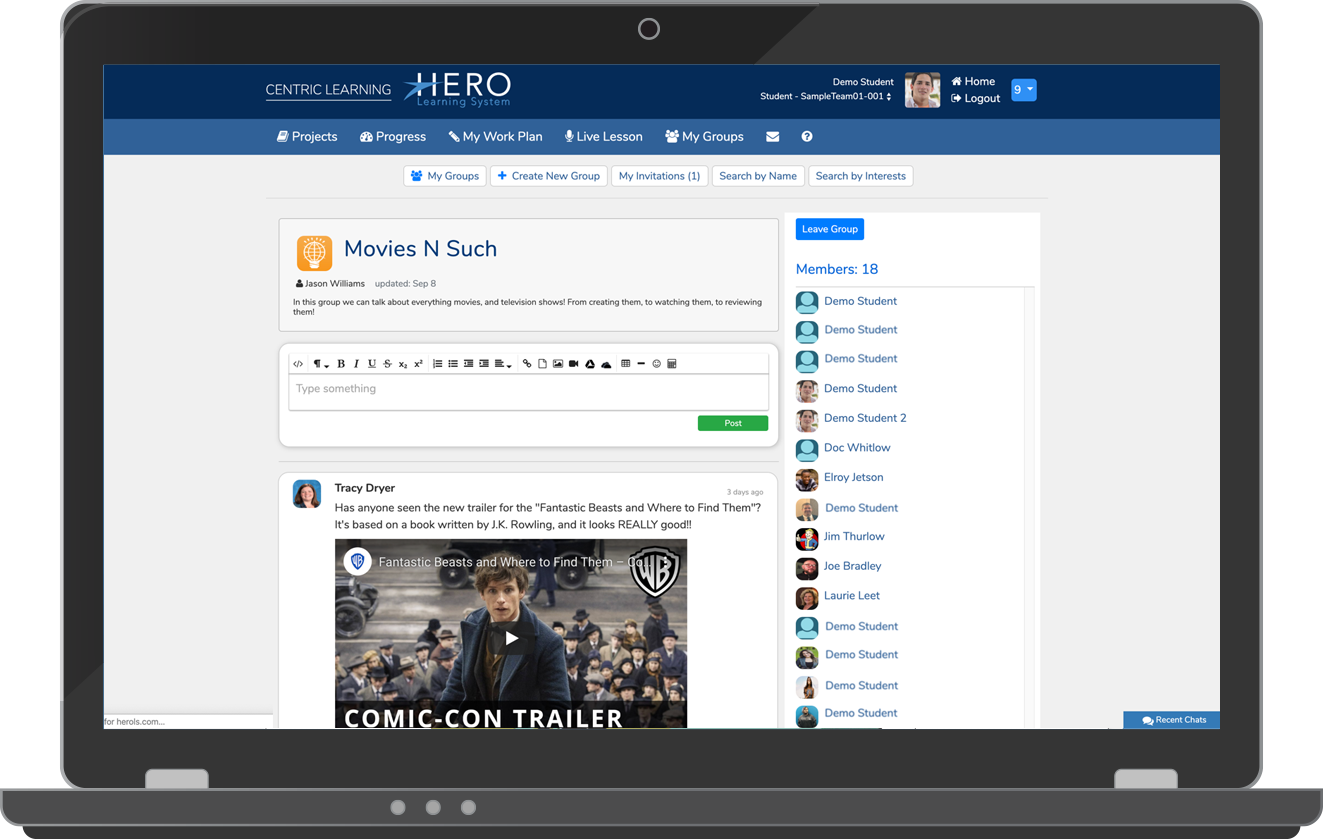 Communicate
& Collaborate
---
Learners, teachers, staff, parents, and other stakeholders can chat and message each other with our in-platform messaging features. Teachers can engage students with moderated groups where learners publish work, talk about their interests, and collaborate.
Use Data To
Take Action
---
Our data reports and analytics are designed to give detailed data at a glance to help teachers make sense of how their learners are progressing. Centric Learning System tracks data at the individual, course, school, and district level.